Five Reasons Why Cloud Accounting Is Right For Your Business
Published on February 26, 2021
Cloud Accounting has quickly become a hot topic for businesses. If you're looking for ways to elevate your business, Cloud Accounting might just be one of the top options for getting more "bang for the buck." Business accountants all over the globe are rapidly adopting cloud-based solutions. They're discovering the many benefits and advantages of having a scalable solution in place that enables remote access and collaboration and offers automation opportunities for further improvement to the bottom line. Also, the added IT security and cost predictability benefit not only the business accountants but also their entire organization.
Let's have a quick look at each of the five top benefits that Cloud Accounting delivers to your business.
Scalability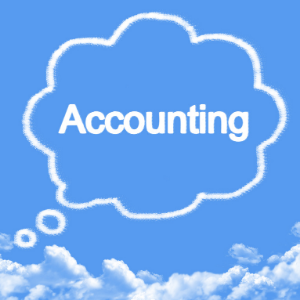 A scalable system is one that can easily and flexibly meet your needs. This includes aspects such as resources used (e.g. CPU's, data storage, etc.), system performance, functionalities, and operating capacity. With Cloud Accounting, all of these infrastructure requirements are managed by the hosting provider. They are responsible for ensuring that no matter how many peaks and valleys you may encounter, the system will effectively support your business.
Remote Access and Remote Collaboration
This might just be one of the most significant advantages that business accountants can gain, especially in a post-COVID-19 world. Recent studies have indicated that a high percentage of both business organizations and their employees will choose not to return to a full-time, on-site work environment. Cloud Accounting immediately eliminates any concerns about remote data accessibility. Your business accounting and management teams will be able to work collaboratively, with shared access to the same real-time information.
Automation
Many businesses, especially those in manufacturing-related industries, have been leveraging automation solutions to streamline their front-line production operations. However, innovation and adoption of automation for back-office functions have typically not warranted the same attention.
Cloud accounting is pushing businesses to shift priorities.
Using Cloud Accounting, business accountants can easily automate transactional accounting tasks such as bookkeeping or payroll. Verifying data quality can now be done quickly and accurately. Data transfer information for invoicing, payments, and banking can be streamlined and done in the background if desired.
Added IT Security
Your business accounting data is critical to the smooth and continuous running of your organization. IT Security has become a fundamental requirement for every business.
IT Security includes these top-level concerns, among others:
Confidentiality and identity management concerns
Virus and other malicious software protection
Equipment failure protection and data recovery
Long-term security of your information via encryption or archival
Software updates across your entire technology stack
By using Cloud Accounting, your business immediately has access to the same security, maintenance, and currency levels as any major enterprise.
Cost Predictability
Another key advantage of using Cloud Accounting solutions is the efficient and accurate predicting and control added to your business accounting department's cost factors. Instead of requiring capital investment and increased supporting payroll expenses, your business can rely on an established monthly operating cost. Variability is tightly controlled, based on your specific operational requirements. Adding resources or users can be accomplished easily, with a clear understanding in advance of any potential cost implications.
As you can see, Cloud Accounting can offer your business proven benefits and advantages. Your business accountants can immediately eliminate non-value-added distractions and focus their attention directly towards improving business results.