Tips for Changing Accounting Firms
Published on June 26, 2020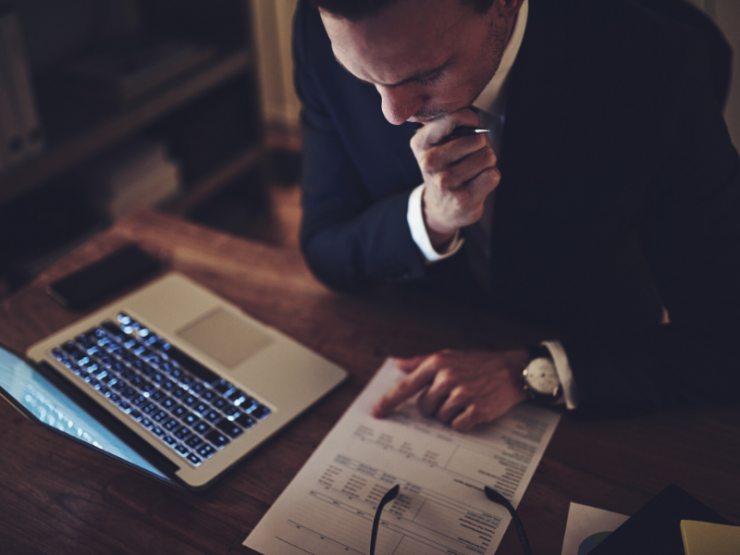 Changing accounting firms can be a difficult undertaking, especially if you feel loyal to an existing firm. But if you feel unsatisfied with the service, and if you feel that the firm isn't doing their job properly, then it's time to make a move.
While there are inherent challenges, switching accounting firms doesn't have to be difficult. Sure, the firm has all of your personal and business information, and much of that information is highly confidential – but that's not an obstacle.
With a step-by-step approach, switching accounting firms can be made easy, as long as it's being done for the right reasons. Clearly, every situation is different, but professional advice tends to be common for clients large and small.
Making sound decisions when switching firms
You've probably been thinking about changing accounting firms for some time. The reasons may have been mounting, but bottom line, the time has come to part. Here, it's important is to make sound decisions going forward – and that means fully understanding what you expect in a new relationship. This often begins by acknowledging what's wrong with your existing accountant.
Figure out if your accountant is satisfying your needs
Many accounting clients feel that they're not getting what they need. It could be something basic like getting a quick return phone call. It could be that services are not wide-ranging enough. And it could be something major like paying too much. Needless to say, the things you're missing are the things you want to ensure in the next relationship. That's a worthwhile priority list to follow.
Give your accountant proper notice that you're leaving
In most cases, clients should give proper notice when leaving an accounting firm. This could be uncomfortable, but it should ease the switchover to a new firm. In the event that you have a legal agreement or contract, it's important to review the terms and conditions to ensure that you are within your rights. Indeed, there may be a required "notice period" that you must accommodate.
Ask your new accountant to provide a clearance letter
In terms of protocol, your new accounting firm should send a professional "clearance letter" to your old accountant, asking for documents and information relevant to your business. This is what we do a KBFP, it streamlines the process between the two accountants. For the most part, this process goes very smoothly between professionals.
Your old accountant must release relevant documents
With the proper notice, your current accountant should have sufficient time to assemble and forward all relevant documentation to the new firm. Certainly, professional conduct must be observed between parties, but it's not always the case. Eventually, even if it takes some time, your old accountant is professionally obligated to release all of your personal documentation.
When you're ready to change, KBFP is at your service
If you are doing business in Vaughan or anywhere in Canada or US, consider hiring KBFP as your next accounting firm. We are an accounting team with a "big firm" capacity and a "small firm" personality – it's actually our proven formula for success. Wherever your business is and whether your business is large or small, the team at KBFP can help you operate more efficiently and effectively. KBFP is well established with over 25 years in practice and well respected so you will be in good hands.